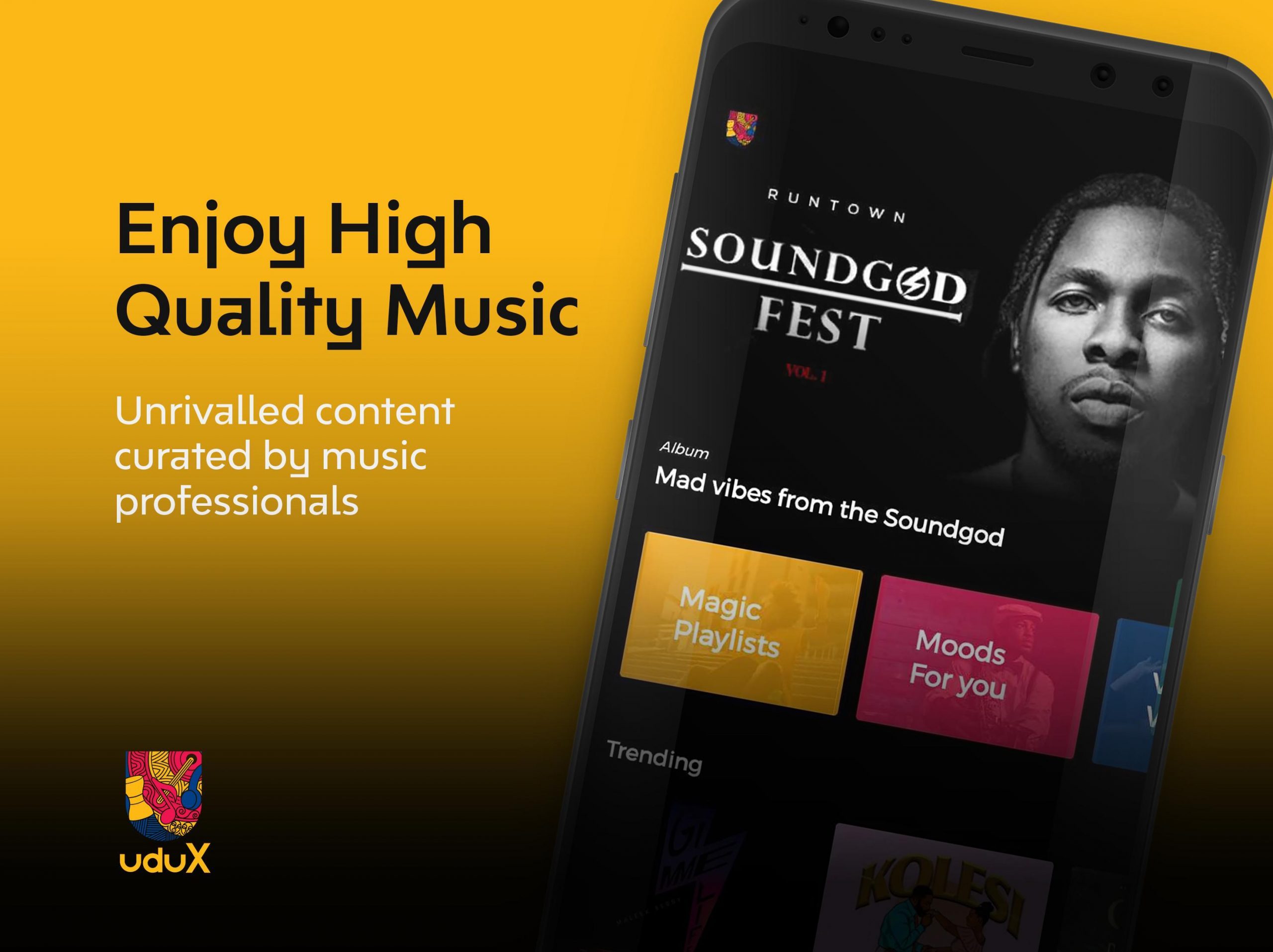 Every artist is in one way or the other using his/her music to influence and bless the consumers. You are giving values to your consumer, and to give value you need to capture back values in return. I know you are looking for a way you can make money from your music that is the main reason you are looking for how to sell music online in Nigeria.
Selling your music online in Nigeria is possible, in fact, a lot of artists are cashing out big from their musical art. All the established industry superstars are not just reaping the benefits of their work through the digital channels; they are getting back the values they are getting by selling their music online. In this age and time, digital marketing should not be one of the arsenals as a musician; it should be the most important aspect of your music marketing endeavors.
However, you shouldn't mix how to sell music online in Nigeria with music promotion in Nigeria. Selling your music online has to do with music distribution. You are looking for the platforms you can get your music on, connect to fans and make money from your music.
Without much ado, I will list out 5 platforms you can use to sell music online in Nigeria in this age and time. Let's get down to it.
5 Music Platforms to Sell Music Online in Nigeria
Boomplay Music: Boomplay Music is currently the number one music app in Africa with more than 53 million users around the World. Boomplay Music app was launched in 2015 by Trassnet Music Limited as Tecno Boomplayer. The app always comes pre-installed on all Tecno, Inifinix, Itels phones. This gave them the leverage to distribute the app so quick and fast. They now have more than 50 million installs on Google Ply Stores and 3 million users on the IOS. They had paid out Billions of Naira in royalties to African artists and some International artists. Boomplay Music is a play you can sell music online in Nigeria and rap huge benefits from your musical works. The app is a great music discovery platform for fans, and they love it. With more than 17 million monthly users and more than a million daily users, the app is a place to upload your music and started making money from our music. Smen Music Distribution will get your music on the platform for Free. Click here to get started
MTN Music Plus: This is another gigantic African music streaming and download stores that you can leverage on to sell music online in Nigeria. MTN has more than 60 million registered subscribers in Nigeria alone. They have huge database of users that uses MTN music plus to consume music. Users do not only stream the music on the web or mobile app alone, they also stream the songs via caller ring back tones. If you are looking for a way to make money, build connections with fans, MTN music plus is one of the platform you can use.
Udux: This platform was launched in April 2019; it's the Nigerian first domestic subscription streaming platform. I currently have more than ten thousands installs on the Google Play Stores. They licensed the huge catalogs of Universal Music shortly after they launched. Although, Udux is still building the artist Content Management System, they are saying it's going to launch soon. It's a platform you can use to sell music online in Nigeria, all you need to do is to connect to their music aggregrator and get your music on the platform.
Habari by GTBank: While all other platforms to sell music online in Nigeria focuses on Music alone, Habari is an entertainment and lifestyle app that focuses on adding values to consumers. Users can chat, shop, play music and pay for services. You can sell more than just music on Habari. It's a wholesome entertainment and lifestyle content platform.
Your Music Store: It's good to get your music on all the Nigerian platforms and leverage on their reach to reach new fans and make some money in the process. Having your own music website and creating a store on it one of the best ways to sell music online in Nigeria. You will not just earn enough money; you will also get to control the fans engagement and experience. Building a music website will not cost you a fortune. In fact, you should take your own website as the number one channels to use to control all other channels you are uploading your music to. The aesthetic of your music website and stores will define the kind of brand you are as a music artist. The fans get to feel you more. It's not a matter of choice; it's very paramount to sell your music on your own website too. With your website, you can decide to give away some of your tracks for Free.
You can also sell music on ITunes, YouTube, Spotify and other platforms. Click here to get started
In conclusion, getting to know how to sell music online in Nigeria without proper marketing will not help your music career. You need to get all your strategies together. Music distribution is just one aspect of music marketing. You need to do more than distribution of your music to excel in the music industry.
Smen Music Distribution is an authentic music distribution company in Nigeria that will get your music in all the music platforms above. We will also build a professional music website for your musical brand. Get in touch with our digital marketing team today and discuss your needs. We will be glad to be of service to you and your Career.
Click here to get any of our artist services package for indie artists