ITunes is one of the foremost digital music stores on the planet. It was created by Apple Computers to cub piracy and the free download of music in the early days of mp3 and internet technological invention. Learning how to put your song on iTunes in Nigeria is not a daunting task. Billions of dollars had been paid to artists and right holder since the creation of the music store till date and Nigerian artist had benefited immensely from it too.
Also Read: Why You Need a Website for Your Musical Brand
The joy of every creator is to create something good and meaning to bless others and at the same time reap some value in return, my it be in form of money, recognition or connection. Reputation and connection (Traffic) are the new currencies that are ruling the World now. The digital World is mainly controlled by reputation and traffic, you want to make sure that you get your music into one of the most reputable and populated digital music store on the planet. Learning how to put your song on iTunes in Nigeria is as easy as ABC when you follow the steps outlined in this article.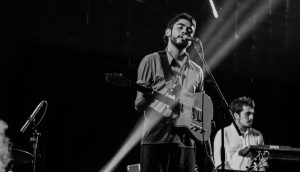 To upload your music to ITunes and other digital music retail stores, you need to follow these steps below. When you follow these procedures, you will have your music released into ITunes more quickly and efficiently.
How to Put Your Song on iTunes in Nigeria
Make sure your artwork is in right size: All digital stores have the measurement of the artwork they accept for song upload on their platform. The industry standard is minimum 3000 by 3000 pixels, while the maximum is 6000 by 6000 pixels. If your song artwork is not properly align with this measurement. Your song uploading process might be delayed because your release will be rejected and you will have to submit it again.
Take Note of the Song Format: Although ITunes store generally accept mp3 format. Some major music distributors either accept a wave format or FLAC file in 16 bit rate and mid to higher KHz. So, you can always have your music render to you in different format. This will save you tons of time, you don't need to be calling the producer again or going to the studio again to have your wave or FLAC file. Some producer might delay you; it might take days before you get the requested format. To be on the safer side, always make sure you have the necessary song format.
Choose a Reliable Distributor: There is a way you can get your music directly into ITunes from Nigeria by yourself, but it's a tedious work you don't want to go through. You need some documents and licenses that is not even available in Nigeria. The best thing to do is to choose a digital music distributor that will handle the uploading your song to ITunes from Nigeria. Apart from ITunes, you also have the privileges of having your song on more than 100 digital music stores and steaming websites Worldwide. Music platforms such as Spotify, Deezer, Apple Music, Amazon Music and so on. There is a token that you will pay to get your music uploaded on ITunes. Choosing a reliable distributor is very vital to your success as a musical brand, either as an indie artist or a record label. There are digital music distributors that have yearly payment you have to pay for your distribution, there are some of us that will just take a onetime token from you anytime you want to distribute your songs.
Read this also: Where Can You Sell Your Songs Online in Nigeria
Smen Music Distribution is a company that will upload your song to ITunes from Nigeria efficiently. We also get your music into Boomplay in Nigeria and other music retail stores in Nigeria and Abroad. Get your music uploaded to ITunes from Nigeria today and start making money from your music. Click here to get started