Cost of Music Promotion for Upcoming New Artist in Nigeria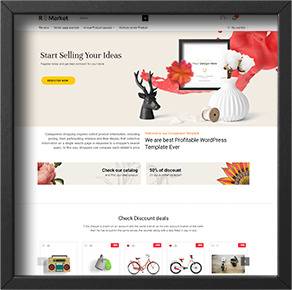 The Music industry is an industry of connections and partnerships. To have great success promoting your up and coming new artist in Nigeria, you need better partnerships and industry Connections. As the 21st century climbs on, the competition in the music industry get steeper and the cost of music promotion in Nigeria is skyrocketing. The Alaba music promoters in Nigeria are not the back bone of the music industry anymore. Nigerian A-list artists don't visit them as before. They just use the digital channels to distribute and promote their songs to the populace.
If the above scenario is the case in the Nigerian music industry; what then is the cost of music promotion for up and coming new artist in Nigeria? You asked a good question. The answer to this question borders on the varieties that a particular music promotion company in Nigeria may offer you. Are you looking for just online promotions or radio promotions? Do you want to get TV placements for your new music video or you want to get hundreds of thousands of views for your music video on YouTube? Are you looking for a total package that will put your up and coming new artist on top of the Nigerian music industry? Your own needs and the budget you have on ground to fulfill that needed music promotion will dictate the kind of music Promotion Company in Nigeria you need.
Create your own Smen Music Account to Submit your own Stories, Poems, Articles, Pictures and Entertaining Write ups as you Share them With the World
First, you need a music promotional plan to get your new artist into the music industry radar. To successfully promote new artist in the Nigeria music industry, you need proven strategies, Smart goals and action plan to take you there. If you don't have an action plan or smart strategies to use, you will waste your music promotional budget without achieving any concrete result.
You need to understand that music business is a business just like businesses. You need business plans, setting smart goals and strategies to succeed. Your products are your songs, your show tickets and your artist merchandise and your services are your events, brand ambassadorship or any other services you might offer to your fans or companies. In other businesses, you just need to build a product or a service the customers or potential customers want. You need to satisfy the needs and wants of your fans perfectly if you want to be and remain in business.
In music business, you have to create your products and services too. Your first product is your song. A good song equals to a good product. This is your first touch point with your potential customers – Your fans. To amplify your song, a music video is a must in this age. Since you already got finished product  which is your song and the music video on ground, the next thing is to calculate the cost of promoting this product to the end users; your fans.
The reason people goes into music business and throw their hard earned money down the drainage is because they hadn't figured out how they are going to make back their money. Your song and the music video might be your touch point with your customers but if they don't know that the product exist, no matter how good that product is, there won't be a reasonable and tangible success.
One thing is to know what to do and another thing is to know how to do it, and whom to partner with in order to see good results. A lot of music promotional companies out there are nothing but schemmers. You need a good music promotion companies that can understand your artistic brand and brainstorm the kind of music marketing strategies that will work for that particular musical brand.
Your fans are your customers without which you can make any money in the music business. You need to build a strong strategy and music marketing plan that will take your product from point A to Z in the mind of your to-be fans (music consumers). The cost of music promotion is Nigeria as I said earlier depends on your own plans and budget as an independent record label or artist. I will explain some music promotions and release strategies that you can put together to get your song out there. At the end of the article, you should have a clue on how much it will cost you to get a song promoted nationwide.
Artist Public Relations and Branding: The number one strategy we will be looking at in this music promotion guide is artist PR and branding. Fast consumer moving goods (FCMG) companies spend considerable amount on marketing, larger part of their marketing spend is always on public relation and branding. While their own public relation section seems to be different from the branding department, artistic and creative industry's public relation and branding section needs to go hands in hands. In the music industry, even as an indie label, you succeed by selling your artist personal brand to the public, gain their acceptance, then, you can talk of making money for your indie recording company or artistic brand.
Have you Create your own Smen Music Account to Submit your own Stories, Poems, Articles, Pictures, YouTube Videos and Entertaining Write ups as you Share them With the World
Just as company operating in any industry brand their product and place it in the mind of the consumers as the best in that industry, so also should an indie record label or an artist should spend good part of their music marketing budget on their branding. In fact, other strategies we will be looking at in this article depend on this to succeed.
Human being don't buy products, they buy into a brand. Musicians and their labels even need to delve more into branding than any other industry. Music industry is an industry that deals with branding. Your artist will barge an endorsement because of the type of brand that artist portray.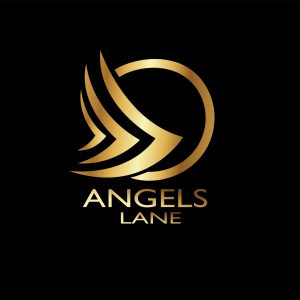 I can list endless arrays of Nigerian artists that uses one of the strategies below, gain public acceptance for their songs but with little or no branding and they end up as a popular misfit in the music industry.
You must plan what you want from the beginning. This is the reason you must have a mission and vision statements that will reflect the kind of brand you want. A brand comes in and another fades out. From your music to your visuals and your dress style, they must all reflects what you represent. Your brand must be original and authentic.
Every of your products and services (Songs, visual, style, events, performances, merchandise) must resonate your original brand voice, tone, effects etc. There must be consistency with your brand. You will spend good amount of your music promotional budget on this, so if you mess up with your brand, all your money can go down the drain.
Your fans have too many things to think of, showcasing yourself as this and that is a waste of their time and they might stop following you if you don't resonate. Most of them even followed you because of the kind of branding you have when they met you, if you shift away from that brand, you will loss them forever.
Writing about branding requires another topic on its own. It covers a lot. To use this music promotion strategy, you need a good brand strategist on your team. You can also hire one of our freelance brand strategists. To know more about this topic, you can get this book "Ultimate Music Brand" to learn more.
Cost of Public Relations and Music Branding in Nigeria – Cannot be ascertain, it involves most part of all other daily music promotion strategies below. You can put the budget at N900, 000 at the beginning.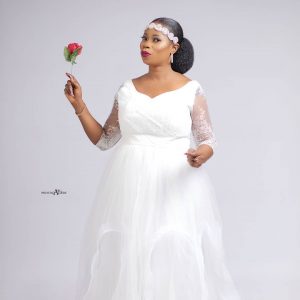 Nationwide Radio Plugging and Interviews: Radio stations are still one of the best music promotional avenues to get an artist into the spotlight. Radio tunes tends to get circulated faster. You need a strategy to get good result with radio plugging.
This strategy also depends on your own music marketing budget too. A lot of musicians makes mistake by submitting their demo songs to the radio librarian or some other people that don't have much to say when it comes to radio station programming and shows.
Your demo will end up collecting dust on their shelves or better still, ends up in the trash can. Big and serious Indie record labels know what they want and they are ready to spend huge funds to get what they want. Even though, you are not that big to the extent of spending like the big recording companies, you can still plan and execute your radio plugging within your own budget.
Have you Create your own Smen Music Account to Submit your own Stories, Poems, Articles, Pictures, YouTube Videos and Entertaining Write ups as you Share them With the World
You don't expect an On Air Personality or a radio DJ to play your song no matter how sweet that song is and leave the song of the artist of those who pays them. Humans love compensation and appreciation and this includes OAPs and DJs. Radio stations will be preaching to the public that musicians don't need to pay to get their songs aired, that is not true, you need to compensate them or better still plug in your music.
So, you need a radio promotional plans that suits your budget. If you don't have any budget for radio or you think the budget you currently have won't be effective, its better you leave it and work on another strategy.
I often tell musicians that, no matter how important radio channels are, you can still achieve the result of your radio plugging with digital broadcasting too. If your budget for example is N100, 000 for radio plugging; you can choose one online streaming platform and focus your music promotion on it.
Music streaming platforms are the new radio platforms for the digital age. There are even ways you can get your music into some big time playlist on Spotify, Deezer and Apple Music and blow up your music to the World. The advantage of pushing your music on music streaming over radio stations is that you will be able to earn from your music even if it's a small amount. You also have the opportunity of measuring how people are interacting with your content. You even have the result being broken down into cities and towns, age, demographics and other metrics that can make you optimise your future music making and marketing.
Apart from streaming platforms, you can also leave the major and national radios and make use of college, online and community radio stations. These ones won't cost much like the national and major radio stations. College, community and online radios are much cheaper and they reach large audience too.
Cost Radio Airplays Plugging and Interviews: Most Music Promotional companies do music plugging on monthly or quarterly basis. The Price of radio plugging depends on the package you choose. You can Budget around N150000 to N200000 for a quarterly radio plugging for some popular and trending radio stations in Lagos Nigeria. You need huge budget to run many of the major stations though.
If you want to place your music on playlists on popular music streaming sites like Spotify and Apple Music, Contact us
Dont forget to Create your own Smen Music Account to Submit your own Stories, Poems, Articles, Pictures, YouTube Videos and Entertaining Write ups as you Share them With the World
Music Blog and Magazine sites in Nigeria (press release): To get your branding in top gear, newspaper, magazines and top blogs that writes on your own genre of music should not be overlooked. Getting your press release on some national dailies, trending magazines and online Blogs with large audience can be a big breaker of that new single you are promoting.
In our industry, we usually say that -content is king and distribution is queen, each type of platforms plays an important part that one simply can't afford to ignore. I also need to emphasize the important of influence when it comes to press release.
There is no way you will build a brand from ground up if you don't know how to influence the mind of your prospective customers; the people you are reaching out to be your prospective fans. That is why it's very important to go after niche websites and publication that you know have the kind of audience you need. These platforms already have good influence on their audience, this is a big deal for you.
The post on various music magazines and blogs will allow you to establish a more personal connection with their readers, by answering some of their most burning questions, offering advice and sharing your insight with their audience.
As the leading music promotion company in Nigeria, we recommend press releases, because it will help you build trust and authority on different fronts, by stimulating bloggers and media outlets to talk more about the artist and his music.
We undertake Artist Music promotion or general artist public relations (PR) needs. Music and Artist promotion has its own unique approach just like every other industry; with the details below, we have tried as much as possible to list a few recommended platforms.
It is not compulsory you use all the platforms but we recommend using as many platforms as possible to ensure a wider reach and maximum exposure for the artist and his music.
Smen Music Deals
Tooxclusive
Lind Ikeji
Notjustok
Jaguda
Naijaloaded
Naija Flavour
234 Playlists
Naija Lagos
Smen Music Unlimited Homepage
I decided not to include the popular newspaper platforms here because I am talking about niched platforms that deal on Music and Entertainment. Several millions of audiences on these platforms might be the audience that your music company or brand need to be big.
Cost of Music Blogs and Magazines: If you are running some of the platforms above, you can put your budget at N200, 000. If you are a gospel music brand, we will help you reach out to gospel blogs and online magazines and your budget might be lower or higher depending on how many platforms you want.
Note: To get good result on each of these platforms requires a huge budget; this is about negotiating an extended period of time and some of the best position on their websites.
Social Media Adverts: Some musicians I know will say, they rather run social media ads for their music than putting their songs on Naijaloeded. A lot of them had paid a lot  when releasing each of their songs on these popular platforms without seeing any tangible result.
What they don't know is, they need good amount of views and even downloads running into millions before they can even notice a tangible result with their release. To get millions of downloads on Naijaloaded is possible, just that you need to dig deep into your pocket to buy out some of their website advert space for an extended period of time.
When you buy more space and eyeballs to your contents on music blogs or any digital channels, you are running online adverts for your contents already. This is also true for running social media adverts for your musical brand.
You can reach millions of potential fans on social media networks through social media adverts. Social media ads give you opportunity to choose the age, location, interest and physiographic information of your users. When done well, you can use Instagram, Facebook and Twitter Adverts to reach and gain millions of potential fans.
Music industry success to some extent is gauged by the number of followers on social media, although this might prove to be wrong if you don't plan your music making and marketing to resonate with your fans.
Smen Music Company is one music marketing platform that will help you to run social media adverts for your brand with good and unmatchable result. We have good content and social media experts that will work on your adverts.
Social media adverts need tweaking and optimization to work, our team have years of experience running social media adverts.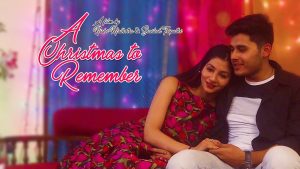 Cost of Social media Adverts for your music in Nigeria: N100, 000 will put your contents in front of tens of thousands of eyeballs and build your musical brand.
TV Placements and YouTube Video Views and Monetization: So far, we have been looking on promoting your audio music. Assuming you now have a video for your song, we can include the TV placements and YouTube. TV placements depend on your own type of music and the kind of channels you are targeting.
A gospel music artist for example can use the local TV stations and some Christian TV stations on the satellite channels to promote his/her music video. A circular artist on the other hand needs a huge budget to buy a play time on Sound City, Trace, MTV Base and Hip TV.
I will not be spending much time on the TV Placement in this article. I will be talking about the new age TV which is YouTube. Your fans are already on YouTube to discover and enjoy entertainment contents. You just need to tap into this opportunity and target them to reach them.
There are also YouTube optimizations you need to take into consideration if you want your videos to enjoy good view mileage.
To reach one or two of the TV stations above and optimise your Music YouTube Channel to views, you will need good amount of money to run your video promotions. To get good result, you need good input. You can buy one or two months some of the TV stations above and run your YouTube well; if merged together with other strategies, you can be sure you will get good results.
Cost of TV Placement and YouTube Video Views and Monetization: N400, 000 – This should be done in calculated timing with other strategies.
As you can see, all the other four strategies are all under the number one strategy which the Music Public relations and Branding strategy. The total cost for all your music PR and Branding in Nigeria Music Industry will involve N900, 000 and above. This is minus your music and video production cost.
Very Important, Create your own Smen Music Account to Submit your own Stories, Poems, Articles, Pictures, YouTube Videos and Entertaining Write ups as you Share them With the World